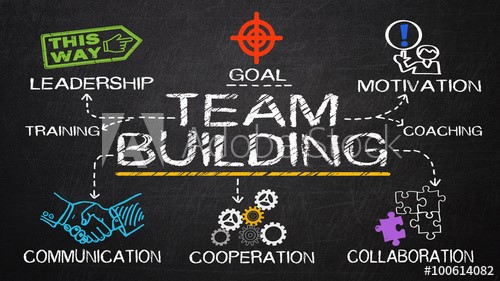 Fundraisers
Sponsorship program development and management
Team Building
Incentive Programs
During these financially trying times, it is increasingly important to utilize innovative approaches to achieve program success. This can be accomplished by tapping into the resources of individuals and organizations who indicate an interest in partnering with your organization to achieve positive results while spotlighting their involvement and support. By developing integrated alternative fiscal support programs, not only is there a greater return on investment (ROI) but a more dedicated group of organizations and individuals committed to supporting and marketing your products and services.
Team Building and Incentive Programs
An organization's value lies in the commitment and productivity of its staff. Retention is the most important issue facing businesses today … how to hire, train, MOTIVATE and RETAIN a skilled workforce. Incentive programs and team building events are an important method of delivering the results needed to incorporate organizational values, motivate individual and team success and lead a business to improved internal communication and deliverables.
Value of Team Building?
 Reduces downtime and turnover
Increases productivity
Lower initiative implementation time
Saves health care and other benefit costs
Reduced training time
Increase in striving for excellence
Improved inter- and intra-departmental efficiencies
Staff gains a sense of job security and pride of ownership for projects and results
Let us assist you in providing experienced professionals with proven results to improve your business profitability and employee satisfaction and retention ratios.